ABSTRACT
One in ten young people between ages 18-25 experience homelessness every year in the United States. The lives of youth experiencing homelessness is characterized by violence, more so than their housed counterparts. This is the result of several, often co-occurring, risk factors such as experience of childhood trauma, subsistence survival strategies including drug and alcohol use, and exposure to perpetrators during street tenure. Violence has many consequences from physical injury to heightened mental health distress. Reducing exposure and engagement to violence is critical for safe and successful exit from homelessness. However, to date, implementing a violence reduction intervention in this community has had little success.
MyPath is a peer-based social network intervention designed to reduce experiences of violence in a community of young persons experiencing homelessness. MyPath utilizes strategic machine learning selection methods to identify potential Mindfulness and Yoga Peer Ambassadors and invites them to participate in an intensive 3-hour mindfulness and yoga retreat that relates the two practices to the impact of violence. The retreat is followed by weekly 1-hour trainer-facilitated mindfulness and yoga classes that are open for attendance of non-peer ambassadors as well. MyPath is novel in that it uses an algorithm, called ViolMin, to identify potential peer ambassadors, which takes into account the uncertainty in links of surveyed network data and identifies "influential" individuals in a network, those who have a history of violent behavior, and yet are open to intervention.
The MyPath Pilot was implemented in partnership with Safe Place for Youth (SPY) during the summer of 2018. During this project, eight Mindfulness and Yoga Peer Ambassadors, selected by the ViolMin algorithm,  participated in the program. Six weeks after the introduction of the MyPath programming, pilot results showed a statistically significant reduction in violence. The number of young people involved in physical fights dropped by 40%. There was also an increase of 85% in number of individuals who practice regular mindfulness and yoga. Moreover, the selected Mindfulness and Yoga Peer Ambassadors were highly engaged in the program. One MyPath ambassador reflected on the program, "People think threatening and violence is the answer. If everyone did mindfulness we would be living in a semi-better world. I didn't know anything about mindfulness, all I did know was violence, how to protect myself. When I got to SPY, I learned mindfulness and learned how to relax with yoga. I feel like a different person when I do it."
BIO
Dr. Robin Petering is interested in improving the lives of young persons who experience homelessness through community-based research, policy advocacy and program implementation. Her research agenda focuses on reducing violence through innovative intervention approaches. @robinpetering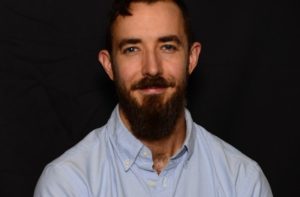 Dr. Nicholas Barr is a postdoctoral fellow interested in improving mental and behavioral health outcomes in populations at high risk for adverse experiences. His research agenda focuses on investigating the protective effects of mindfulness and emotion regulation.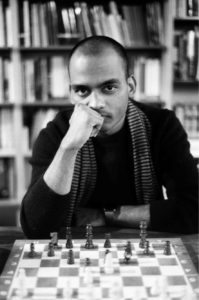 Dr. Ajitesh Srivastava is a Postdoctoral Research Associate at Ming Hsieh Institute of Electrical Engineering. His research interests include Data Mining, Social Network Analysis, Graph Algorithms, Optimizations, and Parallel Computing.
CONTACT US