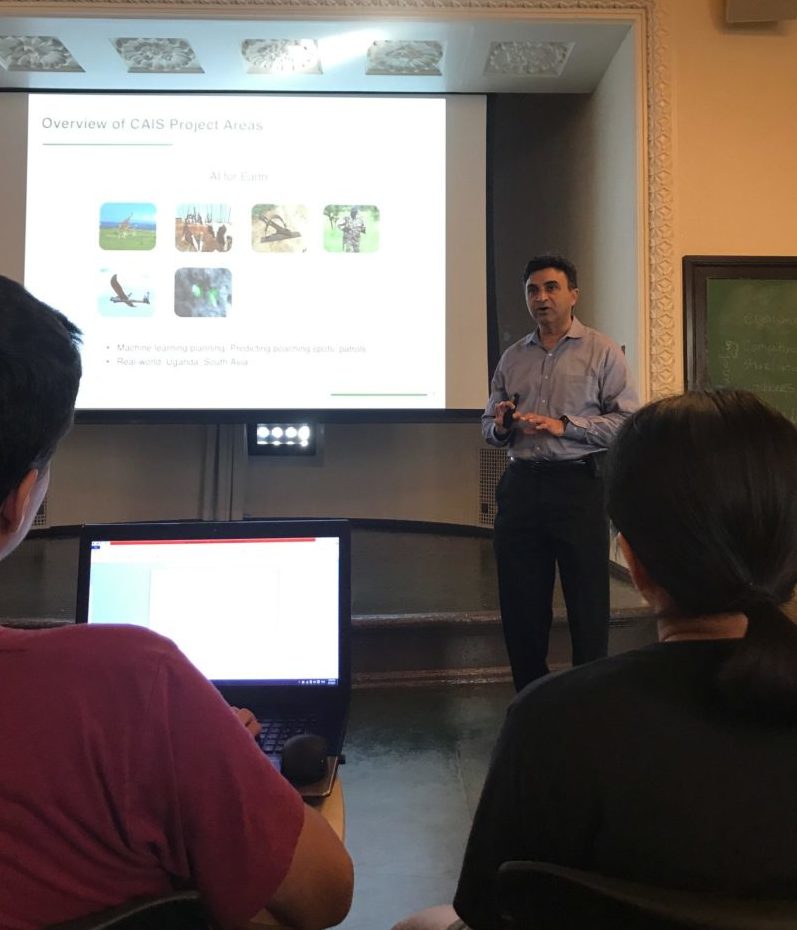 Dr. Milind Tambe, CAIS Co-Director, speaking at our first seminar of the 2017/2018 academic year on AI for social good and the variety of projects CAIS is working on.
Drs. Eric Rice, Milind Tambe, and Phebe Vayanos of CAIS discussed the way in which artificial intelligence innovations can address various societal issues and more efficiently provide solutions at both a regional and international level. The discussion points ranged from AI for assisting low-resource communities (e.g., youth homelessness), AI for Earth (e.g., predicting poaching spots and illegal fishing), AI for public safety and security (e.g., how best to allocate limited resources), AI for substance abuse and suicide prevention, and AI for kidney transplantation and predicting donor wait times.
One project that was given particular attention was AI research for HIV prevention within the Los Angeles homeless youth community. The AI algorithm created for this project chose homeless youth peer leaders to educate their fellow youth and serve as change agents.  This intervention resulted in peer leaders educating a wider number of their peers in comparison to previous methods, and thus more youth reported HIV testing, safer sex knowledge, and utilizing condoms.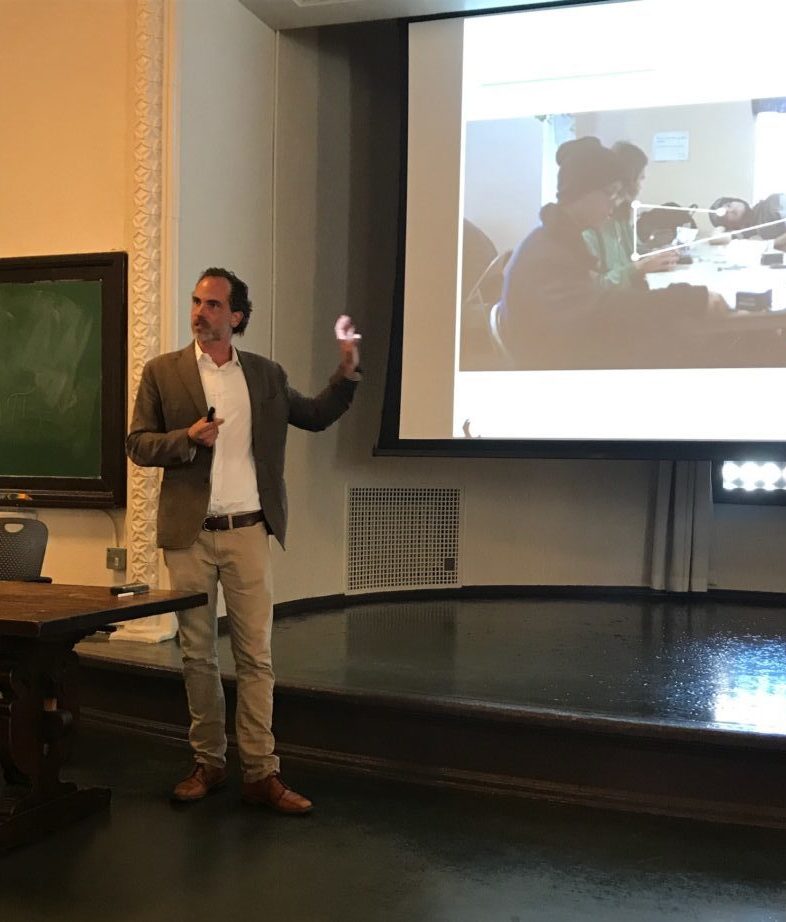 Dr. Eric Rice, CAIS Co-Director, describing the homeless youth HIV prevention intervention project CAIS is doing.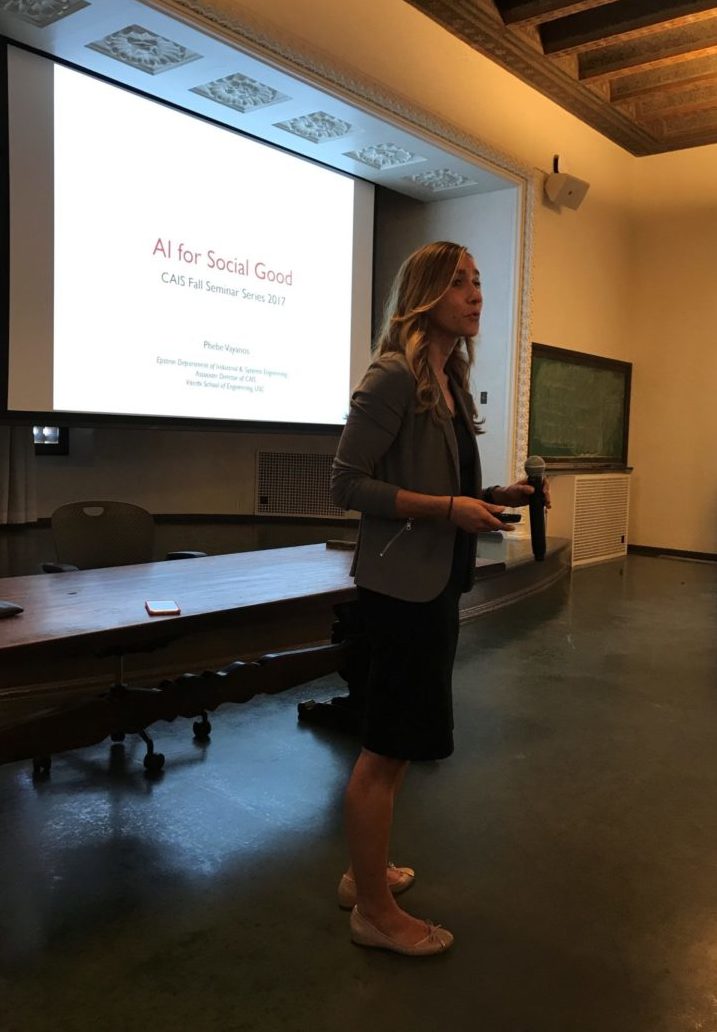 Dr. Phebe Vayanos, CAIS Associate Director, speaking at our seminar.
This seminar stressed the impact that artificial intelligence can have to enact positive societal changes for long-standing public concerns.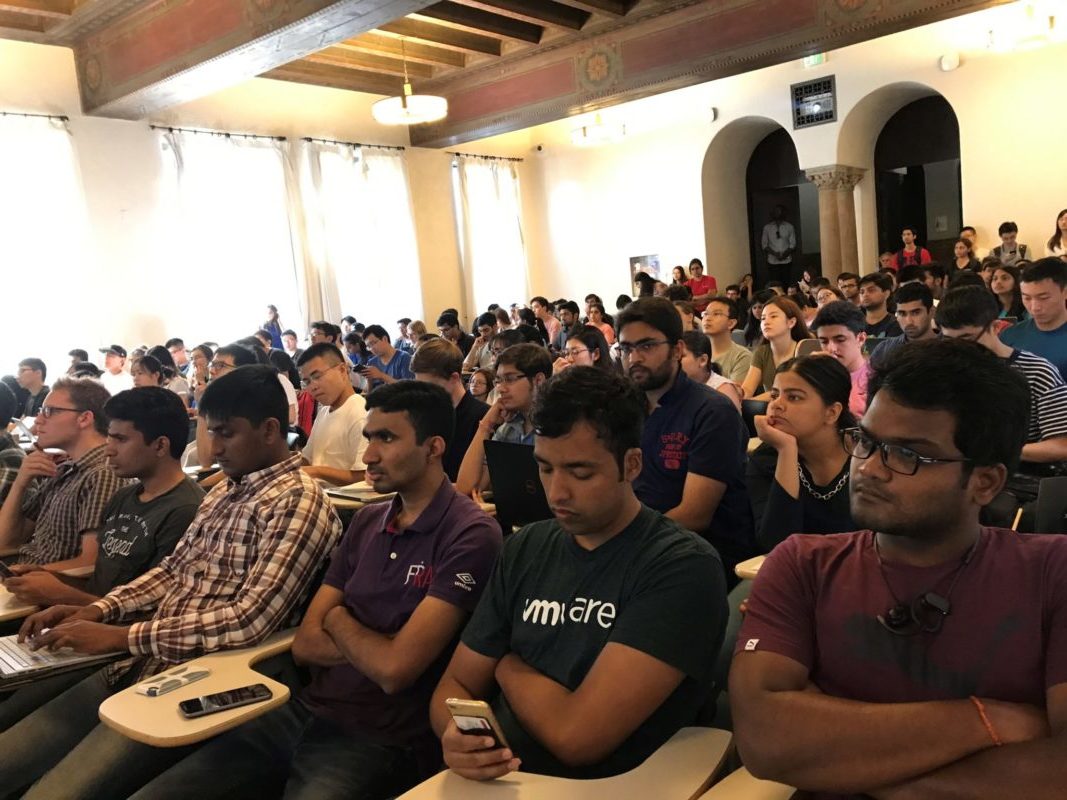 Full house at our first CAIS seminar of the 2017/2018 academic year!