Assistant Professor Bistra Dilkina received a grant from the Critical Infrastructure Resilience Institute to leverage artificial intelligence for disaster planning and relief response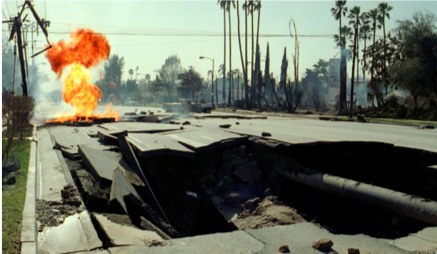 Photo credit: https://www.latimes.com/local/lanow/la-me-ln-california-mexico-earthquake-20170908-htmlstory.html
Climate change is already increasing the incidence of natural disasters. California is particularly vulnerable to natural disasters due to its irregular precipitation patterns and high levels of seismic activity, which generates earthquakes that cost an average of 3.3 billion dollars in damages annually. Last year, the state suffered a series of devastating wildfires that, when combined with a number of torrential downpours, resulted in the Montecito mudslide. The disaster accrued over 421 million dollars in insurance claims alone.
Partnering across disciplines for a common goal
"Our project is interdisciplinary in nature, and as such will involve partnerships with the Los Angeles Department of Water and Power (LADWP) and the U.S. Coast Guard to help us identify the most pressing needs related to natural disasters and develop effective solutions to meet those needs," Dilkina said. 
Spanning the disciplines of computer science, civil engineering, city planning and homeland security, Dilkina's project centers upon three major objectives: creating a reinforced water pipe system beneath Los Angeles, planning resilient road networks, and creating more effective strategies for emergency services dispatching.
1. Guaranteeing water supply through seismic resilient piping
Constructing a seismic resilient pipe network (SRPN) has long been a priority for the LADWP and a part of the Resilient Los Angeles plan, given that the San Andreas fault lies north of Los Angeles and runs across the aqueducts that import water into the city. Due to the city's layout and the geographical placement of the fault, a major earthquake has the potential to sever subterranean pipes and create water shortages affecting up to four million people.
Seismic-resilient pipes offer higher chances of surviving an earthquake and are a promising alternative to less-durable models, however due to their cost they have to be installed selectively throughout the city. Given the complexity of the water network, the spatially varied seismic risk, and the limited resources available for infrastructure upgrades, the planning problem becomes complex. Dilkina and her team are developing algorithms to determine the most impactful and efficient placement of seismic resilient pipes to create an earthquake-resilient subnetwork of pipes within the broader, existing system.
"Our goal is to design a network with strategically placed earthquake-resilient pipes, so in the case of a supply-disrupting earthquake, the subnetwork remains viable and optimizes water availability," Dilkina said. This strategy ensures direct water supply to critical consumers, such as hospitals and evacuation centers — while promising that all residents will be within a certain proximity to running water regardless of the primary piping system's viability.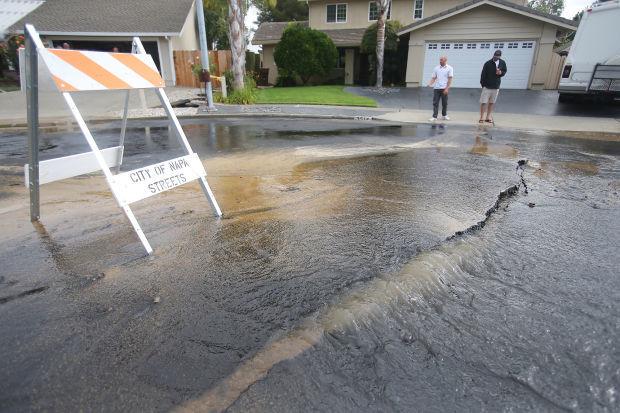 Photo credit: https://napavalleyregister.com/news/local/napa-to-rebuild-water-lines-under-highway-cracked-by-earthquake/article_ec1983f1-6e58-53ba-be0b-3468d73a1de6.html
2.  Establishing a flood resilient transportation infrastructure  
Building on Dilkina's previous research at Georgia Tech, the second objective of the project is to strategically fortify critical roadways to maintain the highest level of mobility possible during floods. 
When flooding occurs, roads are submerged in water and different neighborhoods experience varying levels of impact on their accessibility to other parts of the city. Dilkina's team will attempt to solve this problem with the help of predictive and prescriptive analytics. "Our models can analyze past flood hazard data and transportation patterns and use this information together with computational optimization to identify a limited set of road segments which, if fortified, could maximize mobility between disconnected areas during natural disasters," she said.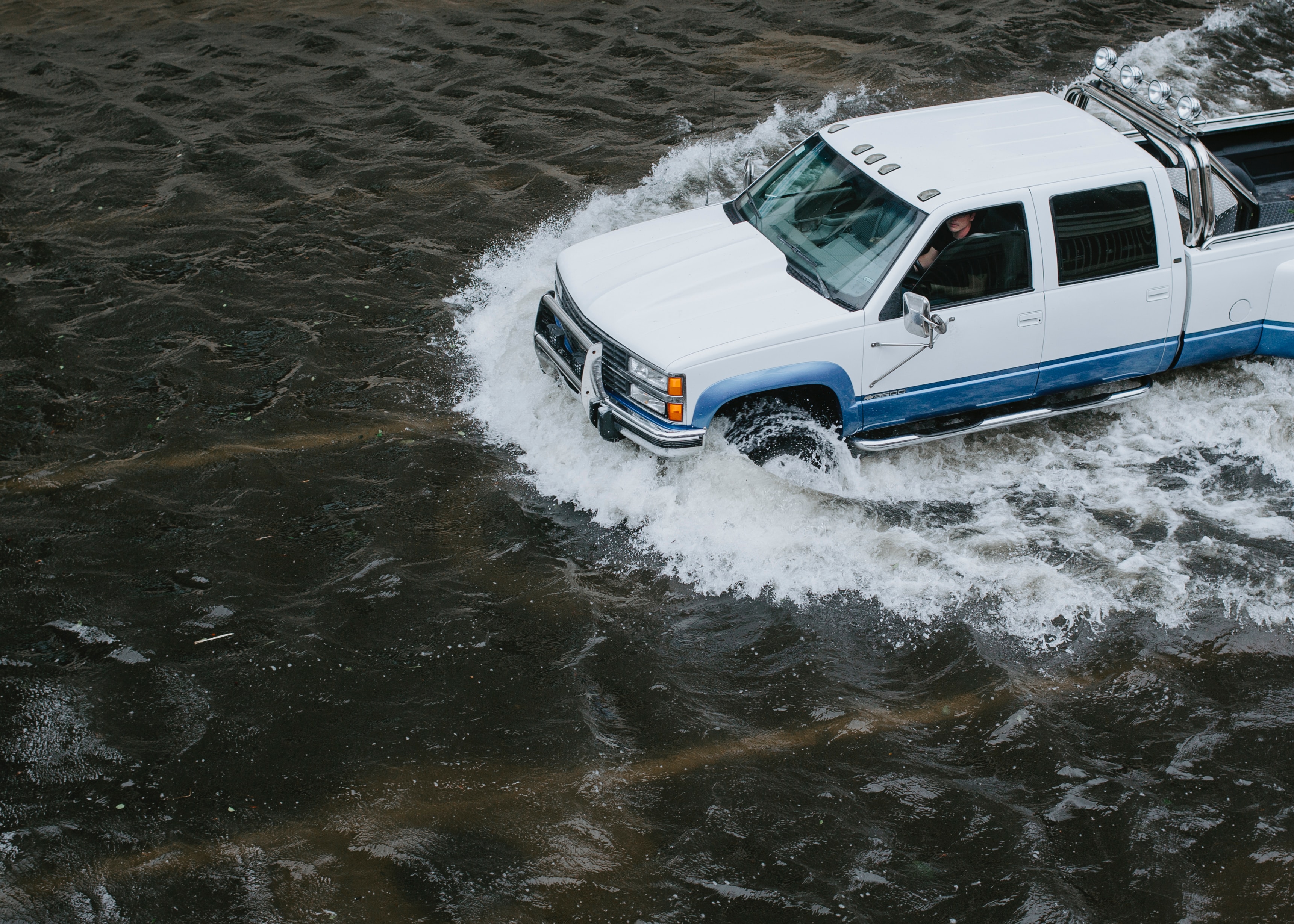 3.  Optimizing emergency services dispatching 
The project's third objective, led by Tambe, focuses on streamlining disaster response. Partnering with the U.S. Coast Guard (the first agency within the U.S. Department of Homeland Security to provide relief to Haiti in the wake of its devastating 2010 earthquake), the team will develop algorithms to inform the effective allocation of emergency services. 
As it stands, the U.S. Coast Guard, along with other homeland security and emergency service organizations, must mediate a constant influx of requests for help with a limited amount of equipment and manpower. Artificial intelligence can recommend service dispatches of the adequate size, weighing the probability of near-future events and the potential aid required. 
"Armed with prescriptive algorithms, emergency service organizations can deploy teams outfitted with the proper equipment and number of responders while greatly mitigating the possibility of a resource shortage in the case of another disaster," Dilkina said.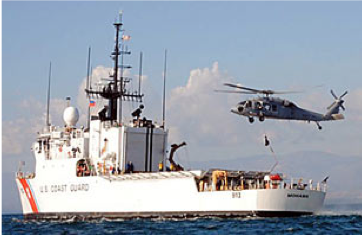 Photo credit: http://content.time.com/time/specials/packages/article/0,28804,1953379_1953494_1956034,00.html
Computational sustainability for a more equitable future 
Ultimately, Dilkina sees this research project as just one piece of a larger puzzle—a puzzle that can be more effectively solved with the help of artificial intelligence. "Leveraging AI for disaster planning and relief is a critical component of computational sustainability—the development of models and algorithms that address high-impact social and environmental problems," she said. 
By leveraging algorithms operating on the knowledge of historical data and collaborating across disciplines with the help of a number of key stakeholders, Dilkina hopes that she and her team "can enable better disaster preparation and response as well as mitigate the impacts of natural and man-made catastrophes."