Members of USC CAIS inspired students to learn more about the exciting possibilities of computer science at the Los Angeles Unified School District's annual African American Family Day.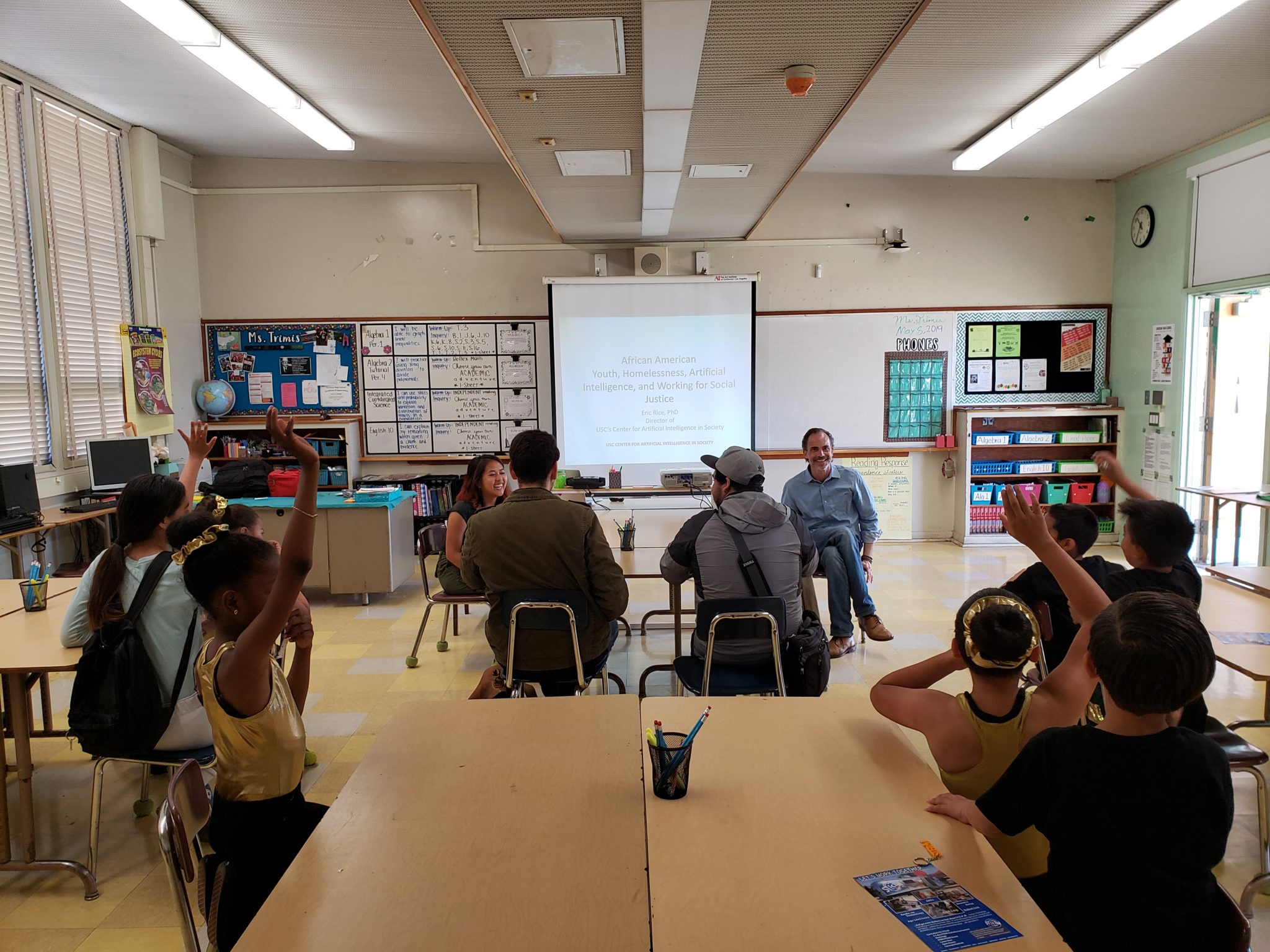 PhD student Lily Xu, left, and USC CAIS Co-Director Eric Rice talk with students at the LAUSD African American Family Day.
For the last five years, the Los Angeles Unified School District (LAUSD) has hosted African American Family Day, an event focused on strengthening the relationships between schools, district administrators and the African American community. Parents, students, faculty and district staff members from across the city come together at the event to learn about academic and financial resources available to African American LAUSD families and to celebrate their community.
The USC Center for Artificial Intelligence in Society (CAIS) worked hand-in-hand with LAUSD to organize a workshop at this year's event, centered around the theme, "Cultivating a Path to a Brighter Future with Infinite Opportunities." Tye Hines, administrative budget assistant at USC CAIS, worked alongside the LAUSD's Student Empowerment Unit Administrator Dr. Brenda Manuel to coordinate USC CAIS's participation in the event.
Preparing families for the future
"This year's theme, 'Cultivating a Path to a Brighter Future with Infinite Opportunities,' was formed with the goal of introducing students to different educational opportunities, extracurriculars, and career paths," Hines said.
As such, attendees of this year's event partook in interactive workshops facilitated by artists, scientists, business professionals, social workers and more. Personnel from several LAUSD units ranging from the Access, Equity, and Acceleration unit to the Student Integration Services unit introduced students and families to a range of unique opportunities to promote greater academic success and encourage students' intellectual curiosity. In total, the event featured more than 35 workshops, some in Spanish, covering everything from how to cultivate a college and career-focused home environment to the art of photography.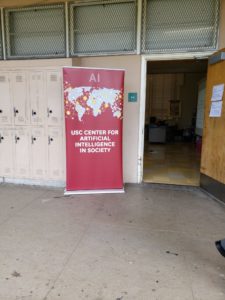 To further the goal of providing students with promising opportunities for their futures, the event included a college fair with representatives from various branches of the California State University system and the University of California system alongside those from private universities, community colleges and historically black institutions. High school event attendees were able to meet with representatives one-on-one and explore what attending college might mean for them.
A number of guest speakers at the event also focused on celebrating, affirming and validating African American heritage. These sessions fostered feelings of unity among the attendees and were interspersed with lively performances by LAUSD student bands, dance teams, rappers and more.
"It's was a day of celebration and growth as a community," Hines said. "Witnessing families, students and educators come together to exchange knowledge and share experiences is a powerful thing."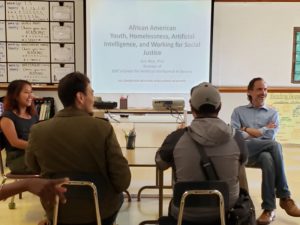 Opening doors to AI and computer science
Dr. Brenda Manuel approached USC CAIS when developing the 2019 African American Family Day agenda.
According to Hines, "Dr. Manuel explained the general lack of knowledge about computer science and STEM in general—especially among underserved schools and students within the LAUSD," said Hines. "We realized that USC CAIS had a unique opportunity to educate students about science- and math-based opportunities available to them and spark excitement about a future in STEM."
To fulfill this goal, USC engineering PhD candidate Lily Xu and USC CAIS Co-Director Eric Rice agreed to give presentations at the event.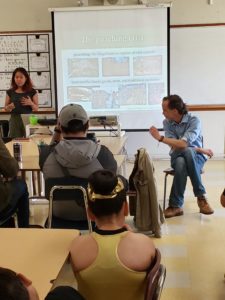 Xu discussed applications of AI for wildlife conservation, which is the general focus of her doctoral research. "Xu was able to break down a complex subject and relate it to everyday applications that LAUSD students were familiar with—like Spotify and Netflix," Hines reported.
Xu explained to students the ways in which wildlife poaching drives species including elephants, tigers and rhinos towards extinction and reduces biodiversity across the globe. "By explaining how computer science can be leveraged for conservation—by, for example, equipping park rangers with critical insights on poaching activity that enable them to preemptively intervene—Xu sparked excitement among students about the possibility of saving animals and protecting the earth through computer science."  
Eric Rice spoke with attendees about the role of AI and computer science in our daily lives. He was able to engage his audience of LAUSD second, third and fourth graders by asking about their favorite subjects and explaining how they relate directly to the world of computer science.
"The annual LAUSD African American Family Day succeeds not only in equipping parents with the tools they need to help their children succeed, but also in expanding students' ideas of what is possible," Hines said. "If we can spark their interest, we can succeed in getting students onto career paths they never even knew existed and empower them to succeed in whatever they choose to do."