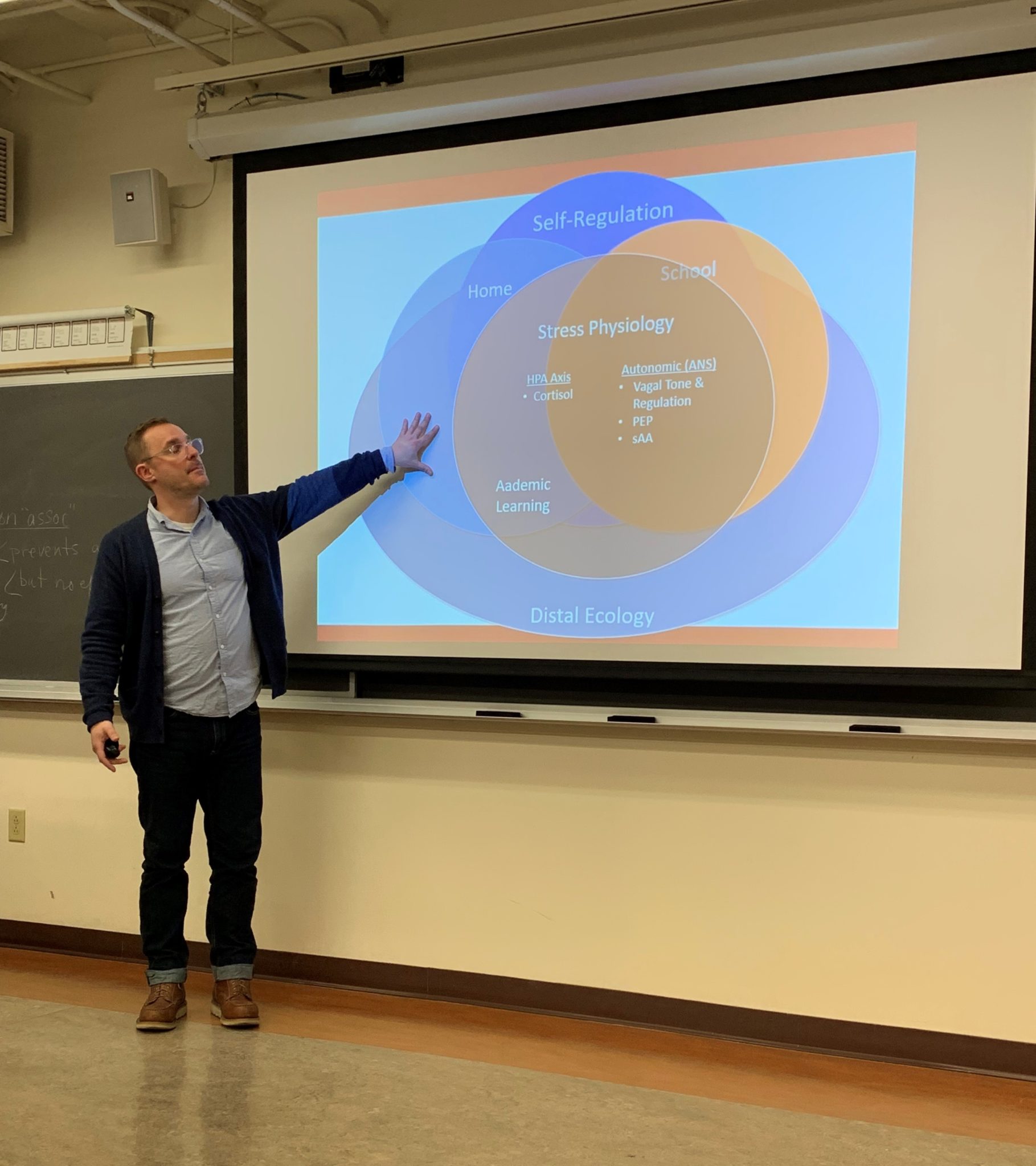 Dr. Dan Berry, an assistant professor at the University of Minnesota, presented at our April 10th USC CAIS seminar.
As an assistant professor at the University of Minnesota, Dr. Dan Berry studies the role of self-regulation in childhood development, and he isn't afraid to meet complexity head on. Dr. Berry uses complex statistical modeling strategies to study relationships between children's self-regulation at school and at home, as well as parent-child interactions, and the role of poverty and other adverse experiences on childhood development.
To do this, Dr. Berry distinguishes between explicit and implicit dynamic models. Explicit models use dynamic statistical techniques (such as autoregressive cross-lagged panel models) to measure processes occurring within an individual over time. Some phenomena Dr. Berry and his team have studied using explicit models include parent-child interactions, physiological stress processes, and relationships between children's affect and self-regulation in school.
Implicit models, on the other hand, assume that the phenomena of study is just too complex to model using explicit statistical techniques. Some examples are children's heart rate variability during cognitively or emotionally challenging tasks, or the visual attention of infants. These things are complex because they are largely characterized by emergent, non-linear properties, interactions occurring between multiple systems, and nested time scales. Therefore, Dr. Berry is looking towards other scientific domains (like physics) to understand these processes.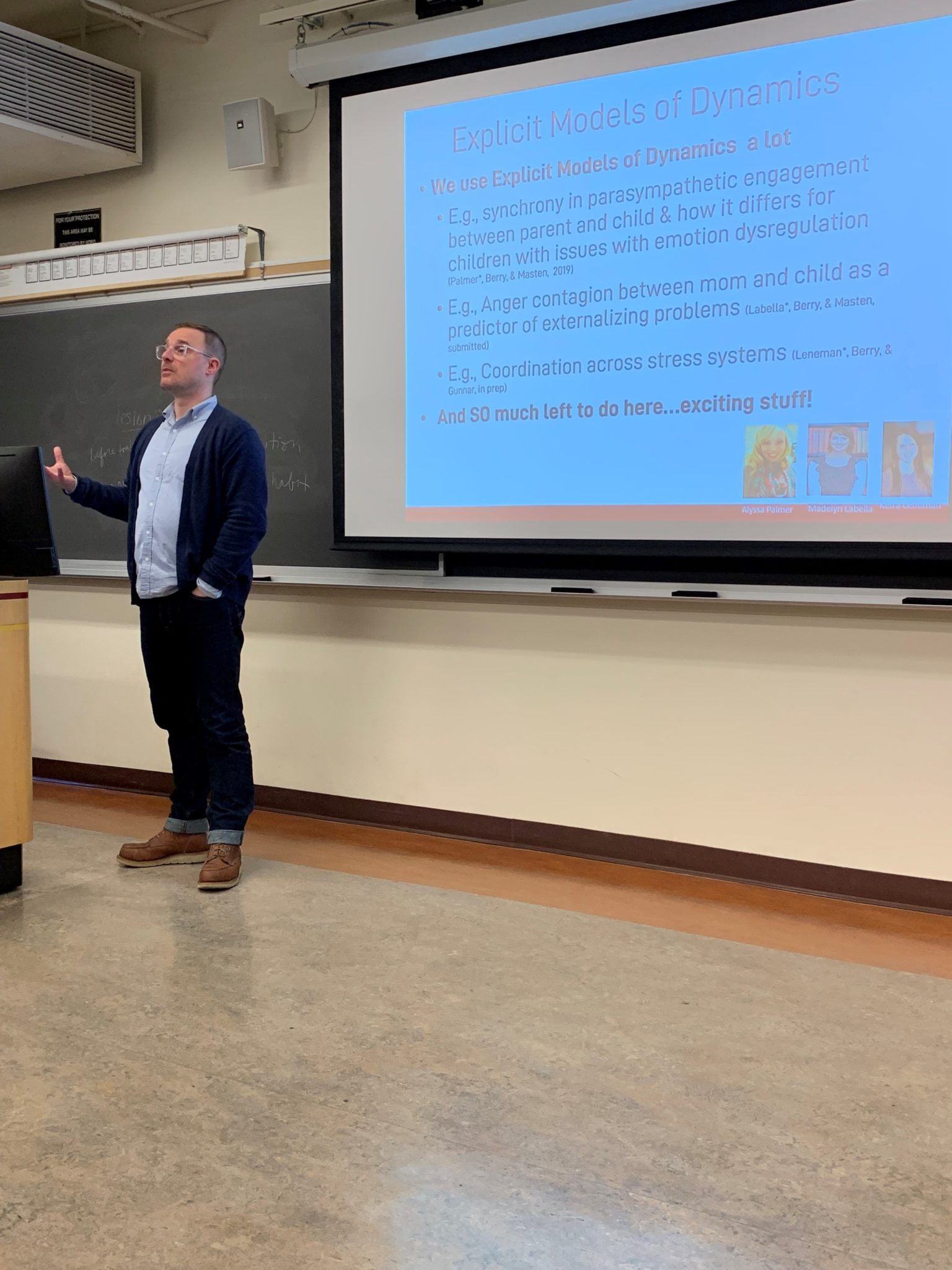 Fractals are a concept borrowed from the physical sciences, and can be thought of as repeated, self-similar patterns occurring across different scales. Fractals can also be used as a mathematical approach to characterize complex systems, because they are pervasive in time-series data, and in nature. Dr. Berry and his team have recently used fractality concepts to characterize children's heart rate variability. From this, they were able to predict children's executive functioning and cognitive performance during complex tasks.
Dr. Berry hopes that in using explicit and implicit models to characterize these dynamic systems, children's self-regulation can be better understood, thereby leading to improved educational practices and interventions to foster children's healthy learning and development at school and at home.