CAIS++ is the student branch of the USC Center for AI in Society (CAIS). Our undergraduate students work on innovative projects to promote the development of AI applications for social good.
Let's meet CAIS++ 2022 Co-President Allen Chang. Born in Saratoga, CA, Allen is a junior pursuing a double major in computer science and applied and computational mathematics. Allen joined CAIS++ to improve his skills and knowledge in artificial intelligence and learn how to use it for social good at USC and after graduating. "AI and ML have great potential to accomplish social good, including modeling, understanding, and taking action against some of the most pivotal issues in society. The CAIS++ curriculum teaches and encourages this type of discourse that I am interested in," said Allen.
As co-president, Allen takes a large role in envisioning the future of the organization. Among organizing and reaching out to executive board members of CAIS++, Allen and co-president Jordan work hard to make sure CAIS++ members are able to effectively learn from their curriculum and contribute to meaningful ML projects. 
It's time to get to know more about Allen!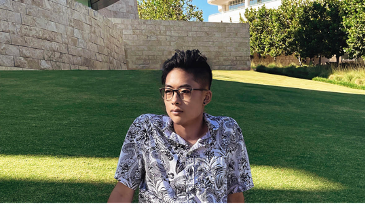 2022 CAIS++ Co-President Allen Chang is a junior double majoring in computer science and applied and computational mathematics.
What does a typical day look like for you?
I typically wake up around 8 A.M. and get ready by taking a morning shower. Among going to classes, conducting research experiments, and other typical college student activities, I like to skateboard, draw, and listen to pop/rock music. Depending on the day, I may also grab a black tea boba with grass jelly!
What excites you the most about the intersection of AI and social work?
AI has the incredible opportunity to augment our understanding and actions in critical societal challenges, from homelessness prevention to predicting and deterring pandemics. One of my interests in this intersection lie in making AI systems robust and accessible to minority populations.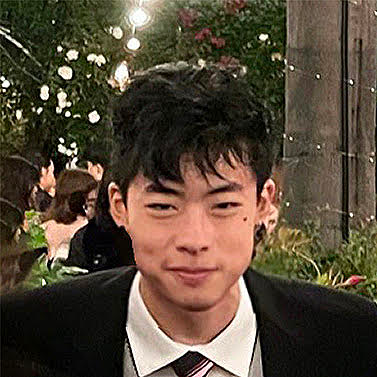 Have you learned anything new since you joined CAIS++?
Most of my knowledge on AI was introduced to me or supplemented by CAIS++. The concepts discussed in classes on AI and ML were each made easier by having discussed similar topics in CAIS++.
What would you like someone who's interested in being part of CAIS++ to know?
We are a community of researchers, engineers, and scientists passionate about learning state-of-the-art artificial intelligence, building machine learning projects for social good, discussing classic and novel research papers, networking with industry professionals and professors, and searching for solutions to challenging problems. If this sounds like you, we look forward to meeting you and working together towards creative and exciting technologies. Check us out at https://caisplusplus.usc.edu/!