CAIS++ is the student branch of the USC Center for AI in Society (CAIS). Our undergraduate students work on innovative projects to promote the development of AI applications for social good.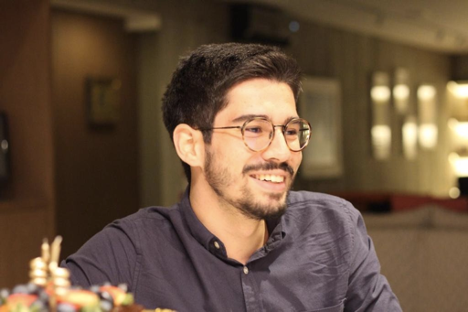 CAIS++ Co-Director Nicolas Perez
Let's meet CAIS++ Co-President Nicolas Perez. Born in São Paulo, Brazil, Nicolas is a junior majoring in Mathematics with a progressive masters in Electrical Engineering. His interest in applying cutting edge technology to real world problems inspired him to join CAIS++. Before becoming co-president of the club, Nicolas had already experienced being a project leader as well as a curriculum leader of CAIS++. 
As co-president, Nicolas works alongside Shannon Brownlee and other e-board members on two main fronts: "the first is deciding day-to-day logistics and making sure our short term commitments to our members go smoothly, such as planning the curriculum, organizing projects, talks, and social events. The second is providing a path for the club to grow in the future – we strive to understand how to make the club grow, engage our members, and provide them with good opportunities for career development and research."
It's time to get to know more about Nicolas!
What does a typical day look like for you?
I have a very busy schedule, and besides being enthusiastic about AI and Mathematics, I'm also really into triathlon. For this reason, a normal day for me includes a lot of running around to get to my classes and meetings, working on math, and squeezing in training sessions with the USC Triathlon Club.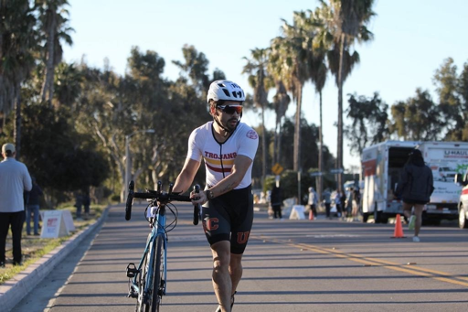 How do you balance your athletic, professional, and academic lives?
I try to choose well what activities I want to commit time to. For me, it's really important to do things with quality, so I try to make sure I don't have too much on my plate at any point. Besides that, the triathlon training helps me take my head off of work and be more focused when I need to.
What excites you the most about the intersection of AI and social work?
I really like the application of AI to education. I've had the opportunity to work in this area during my summer internship as well as on a CAIS++ project, and it was great! I was amazed at the impact we can generate by leveraging large amounts of data to provide students with personalized insights so that they can study smarter.
Have you learned anything new since you joined CAIS++?
Definitely! I knew very little about the modern deep learning methods prior to joining CAIS++. Going through the curriculum was game changing for me.
What would you like someone who's interested in being part of CAIS++ to know?
CAIS++ is the right place for people who want to cause an impact. We don't really care if you have the technical background, but if you have a genuine interest in solving social problems through AI, we will help get you there.