CAIS++ is the student branch of the USC Center for AI in Society (CAIS). Our undergraduate students work on innovative projects to promote the development of AI applications for social good.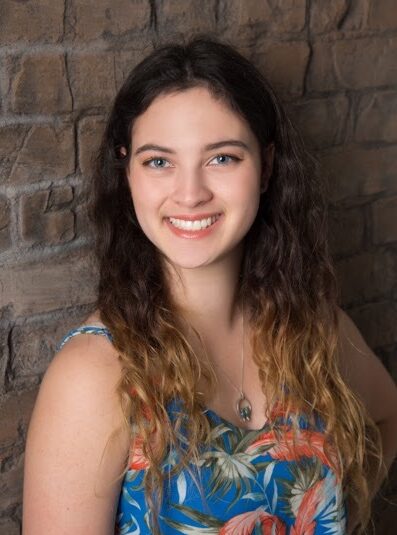 CAIS++ Co-President Shannon Brownlee
Let's meet CAIS++ Co-President Shannon Brownlee. Born in San Diego, CA, Shannon is a junior double majoring in Computer Science and Quantitative Biology. She joined CAIS++ in her freshman year–moved by her interest in the application of AI in the medical field and biology. Shannon has been part of the club's executive board since her freshman year as the VP of fellowship. She decided to run for co-president in order to become more involved with the researches and projects side of CAIS++. From organizing mentorship opportunities to running meetings with advisors, sponsors, and partner organizations, Shannon is now responsible for overseeing all of CAIS++'s activities and events. We had a really fun time getting to know more about Shannon's daily routine and some of the lessons she's learned during her time in CAIS++. 
What does a typical day look like for you?
My days vary quite a bit but, in general, I wake up and go to class during most of the day, with meetings for research and my startup interspersed throughout. Depending on the day of the week, I like to fit in some exercise with either rock climbing, yoga, or dance. In the evening, I like to do some gardening or finish up any homework I may have for the next day in a study group!
Can you tell me a little bit about your startup?
Another USC student and I co-founded our neurotech startup, Valence Vibrations (valencevibrations.com) during our sophomore year. We create emotional recognition software that translates voice data and speech into the discrete emotions that are being expressed by a speaker, and then we translate that into haptic or visual feedback that allows a user to understand how those around them are feeling. 
We started the project while doing a developer challenge for the neurotech company Neosensory, and we thought the idea was super cool, so we continued working on it and building it out! The idea came from some initial brainstorming with respect to sensory neuroscience and what types of people could be aided by having a 'new sense' created using haptics, or vibrational signals. 
Both my cofounder and I had autistic friends back in high school, and we thought that they could be helped by a tool that could tell them how other people were feeling since that seemed to be a major pain point for the people we knew, as well as for other neurodivergent people based on further research. Our launch is slated for a few months from now, and we're super excited to get our product out there! 
What excites you the most about the intersection of AI and social work?
I actually started out in AI on more of the applications/social good side than on the computer science side, so I'm always excited to hear about new advances in medical technologies that can make a difference for people when it comes to giving someone an early medical diagnosis or finding possible virus mutations to look out for. I'm also extremely interested in more sustainability-focused applications of AI. There are so many possible applications of AI that can have negative impacts on the world which makes people concerned about this technology. Yet, using it for projects like the ones that CAIS and CAIS++ promote, we're helping to show that AI and machine learning can be easily used for good. It just depends on who is in charge. 
Have you learned anything new since you joined CAIS++?
Absolutely! I didn't have any real experience with AI or programming in Python before I joined CAIS++. When I was part of our curriculum cohort, I learnt about both the applications of and the theory behind AI and machine learning, as well as how to use Python for data processing and data analysis. I also learnt a lot more about the big tech scenario and the field of computer science, which encouraged me to change my major as a freshman. CAIS++ helped me figure out what I wanted to do in life as far as what topics and methods for research and software engineering I was interested in pursuing. 
What would you like someone who's interested in being part of CAIS++ to know?
While our focus is on AI, the most important part of our organization is the passion behind our work! We don't require members to know much about AI or programming before joining, but do put a significant emphasis on their interests and passion for learning about AI and using it for social good. Another super important part of CAIS++ is the community of the organization – I've met some of my closest friends while being part of CAIS++, and we make an effort to help our members learn from each other and stay connected after graduation!