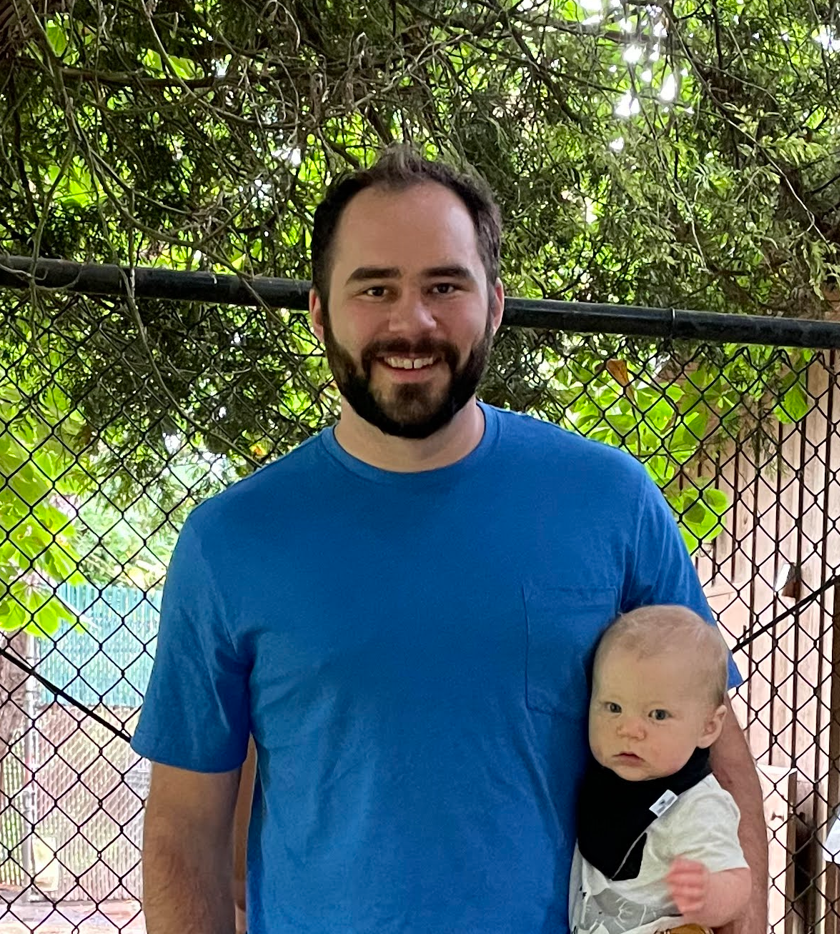 Alum Caleb Robinson with his son Maxwell.
Back in 2020, we interviewed Caleb Robinson who was a visiting PhD student at USC and researcher at CAIS. After getting his PhD in Computational Science and Engineering that year, Caleb joined Microsoft AI for Good Research Lab in June 2020 as a research scientist with a focus on geospatial machine learning issues. 
We were so excited to talk to Caleb again after two years and see what he has been up to nowadays! Spoiler alert: a cute little human being has entered Caleb's life recently.
Tell us a little about yourself and what has changed since we last talked back in 2020?
I'm now a research scientist at Microsoft where I work at the AI for Good Research Lab on geospatial machine learning problems with a variety of external partners. I'm also now a proud first-time father — my wife and I have a 9-month-old named Maxwell!
Can you tell me more about your role as Research Scientist at Microsoft AI for Good Research Lab?

I work on applied geospatial machine learning research projects with external partners at organizations like National Oceanic and Atmospheric Administration, The Nature Conservancy, the Smithsonian Institution, Stanford University, and others. This usually involves training machine learning models to classify or segment things in remotely sensed imagery — like satellite and aerial imagery. We innovate on training and evaluation methodology where necessary, with a focus on solving applied problems. Our lab's existing work covers topics like finding poultry concentrated feeding operations in aerial imagery over the US, creating maps of solar farms and windmills from satellite imagery over India, and finding individual cows and whales in very high-resolution satellite imagery.
Can you tell me more about the day-to-day responsibilities of your role?

My day-to-day includes a variety of different tasks, for example: meetings with partners to learn about requirements, better understand their data, and present results; meetings with our team to brainstorm and present work; writing code to run experiments and produce results; or reading/reviewing papers to keep up-to-date on geospatial machine learning literature.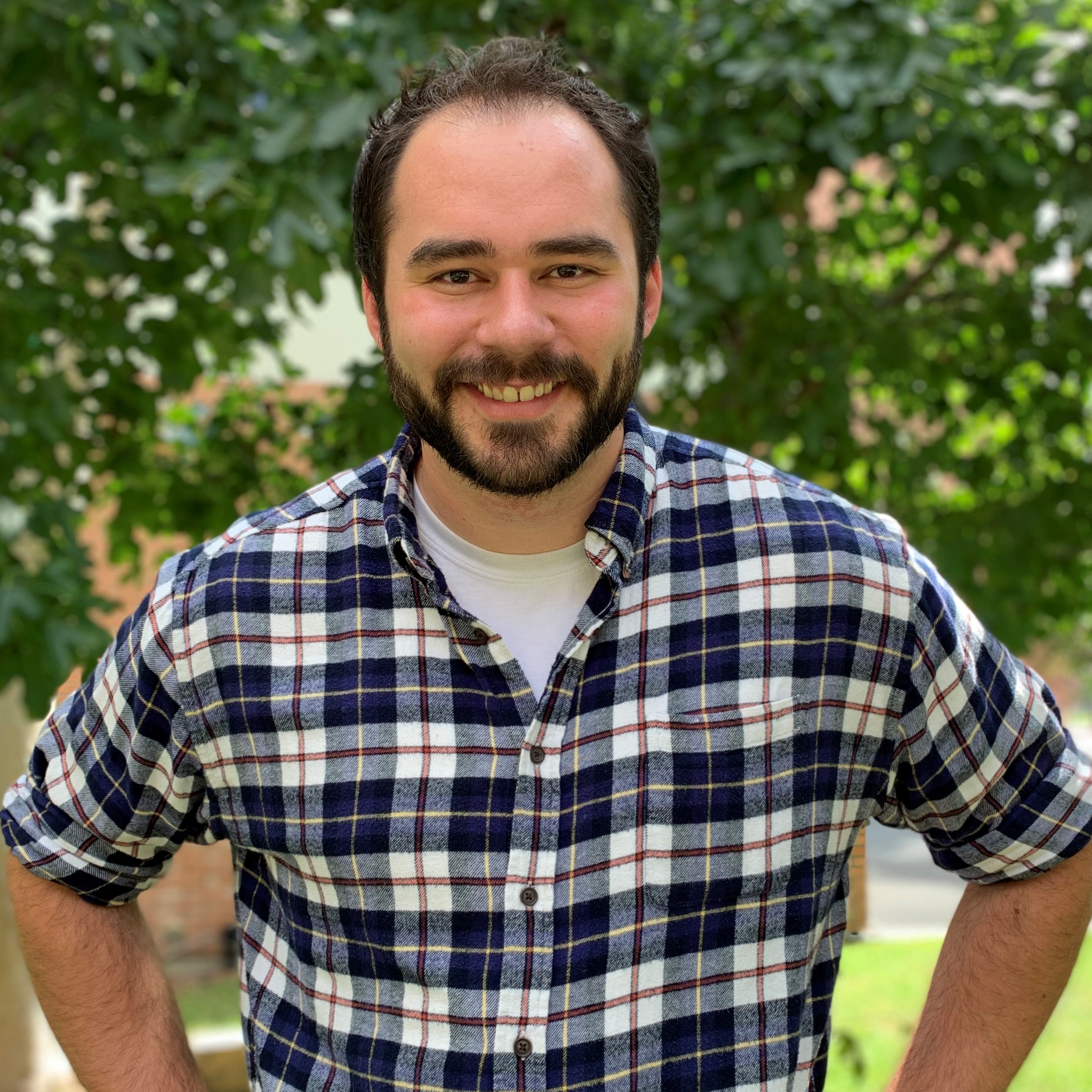 What do you like most about working at Microsoft?

Without a doubt, the cool people I get to work with, both within Microsoft and with our variety of partners. In one meeting I could be talking to my colleagues at Microsoft who are at the forefront of applied research, and in the next I could be talking to expert biologists and ecologists!
What is the most challenging aspect of your role?

Picking which cool project to work on!
What have been some of the most interesting or challenging projects you have worked on at Microsoft?

The current project that we are working on, the Global Renewables Watch, involves finding all of the solar farms and windmills, globally, over time. This is an interesting and challenging problem in almost every aspect. Here, modeling is only part of the problem, we need to be able to validate our resulting data set at a massive scale, estimate construction dates from historical imagery, communicate the results in a decision support tool, and so much more.
Writer's note: You can check out some of the projects that Caleb worked on at Microsoft here.
How do you think the field of computational sustainability is going to change in the next few years?

I think the proliferation of large pre-trained models that are specific to different domains, such as geospatial imagery, coupled with dataset curation and cataloging efforts done by groups like Radiant Earth in the Earth observation space, and compute resources from platforms like Microsoft's Planetary Computer will enable us to study (and hopefully solve) a variety of interesting problems at huge scales.
How has your experience at CAIS prepared you for this role?

My experiences at CAIS taught me how to do research, work on applied problems with partners, and communicate my work in both! All these skills are really important when working on AI for good problems and the problems aren't "just research" or "just coding," and they are more than "research and coding."
What advice would you give to students who are interested in being part of Microsoft AI for Good Research Lab?

Building off the previous answer, I think students should work on getting experience in working with applied problems — this can be through taking courses such as Dr. Dilkina's AI for Sustainable Development course, or maybe working directly with professors in the field of computational sustainability. Other skills that help are: research training received during PhD programs, software engineering skills, and a passion for trying to make the world a better place!