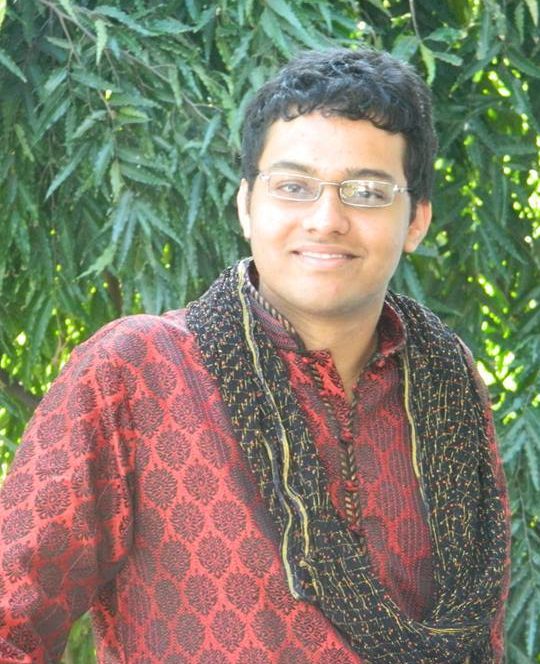 Omkar Thakoor is a third year PhD student in computer science and a member of the USC CAIS team.
In the war against COVID-19, game theory is among the many techniques in artificial intelligence that offers effective solutions and analysis for several decision-making tasks faced by policymakers and society as a whole. In short, this fascinating field of research is the mathematical modeling of strategic interactions among different agents and their decision-making processes, and it has many multidisciplinary applications.
Omkar Thakoor is a PhD student doing research here at the USC Center for Artificial Intelligence in Society with a great interest in the field of game theory. We recently talked to Omkar —via Zoom in order to maintain social distancing— about his work and learnt more about game theory within the area of computer science.
Tell us a little about yourself.
Hello, I'm Omkar, and I'm in the third year of my PhD program in Computer Science in the USC Viterbi School of Engineering. I work with two PhD advisors: Professor Phebe Vayanos, an Associate Director at USC CAIS, and Professor Milind Tambe, former Co-Director of USC CAIS and now Professor of Computer Science at Harvard University). I'm from India and I've been in the United States for five years now, as I did my masters in Computer Science at the University of Illinois at Urbana-Champaign.
Tell us about your current research here at USC CAIS. 
Artificial intelligence has a lot of different fields, one of them is game theory— which can be classified in other major research areas, not just AI. In the past, game theory has been used for a lot of security related problems, but most of them have been in the physical security domain, such as airport security. Here at CAIS, my area of research is using game theory for the cybersecurity domain.
What sparked your interest in game theory?
There are a couple of reasons why I'm interested in this area. Generally, I'm interested in the theoretical and mathematical areas of computer science and game theory is one of them. I really enjoy trying to solve mathematical problems and proving theoretical properties that I consider very challenging. Also, I wanted to work on research that had a more tangible use. For this reason, I noticed that game theory is a good combination of both because this area has a lot of mathematical challenges and, at the same time, is used in many practical problems. 
Also, game theory is very diverse— it's used in any scenario in which you have more than one agent and each of them has certain actions to choose from; what is best for you depends on what the other people/agents are doing. This type of situation is very common in many different areas; for instance, in economics, a market can be modeled as a game where buyers and sellers are agents who strategize the quantities and prices for their transactions. Many other areas, such as psychology and business, have scenarios in which game theory can be applied.
Why did you choose computer science as your major?
At the time that I had to choose my major, I wasn't exposed a lot to computers or computer science specifically, but I was very interested in discrete maths. Among all of the branches of science and engineering, the one that employs maths and particularly discrete maths is computer science. In fact, the definition of computer science is not the science of computers, but the science of computing. So, essentially, it deals a lot with the mathematical side of things, and that is why I chose computer science. 
What are some of your favorite things about USC?
I believe the location of USC is one of my favorite things about it — Los Angeles is a great city to live in. Also, USC is a really great and a big school; from an academic perspective that means opportunities to collaborate with students and faculty working in diverse research areas and disciplines, and CAIS is a great example of that. Secondly, you get to interact with people from all sorts of different cultures and backgrounds, and there are clubs to pursue all kinds of interests that you might have. My biggest interests are dancing, music, and sports, and here at USC I'm able to engage with all of them. For instance, I'm part of USC's salsa team called Break On 2 where I'm able to teach some of the basic steps of salsa and other Latin dance styles!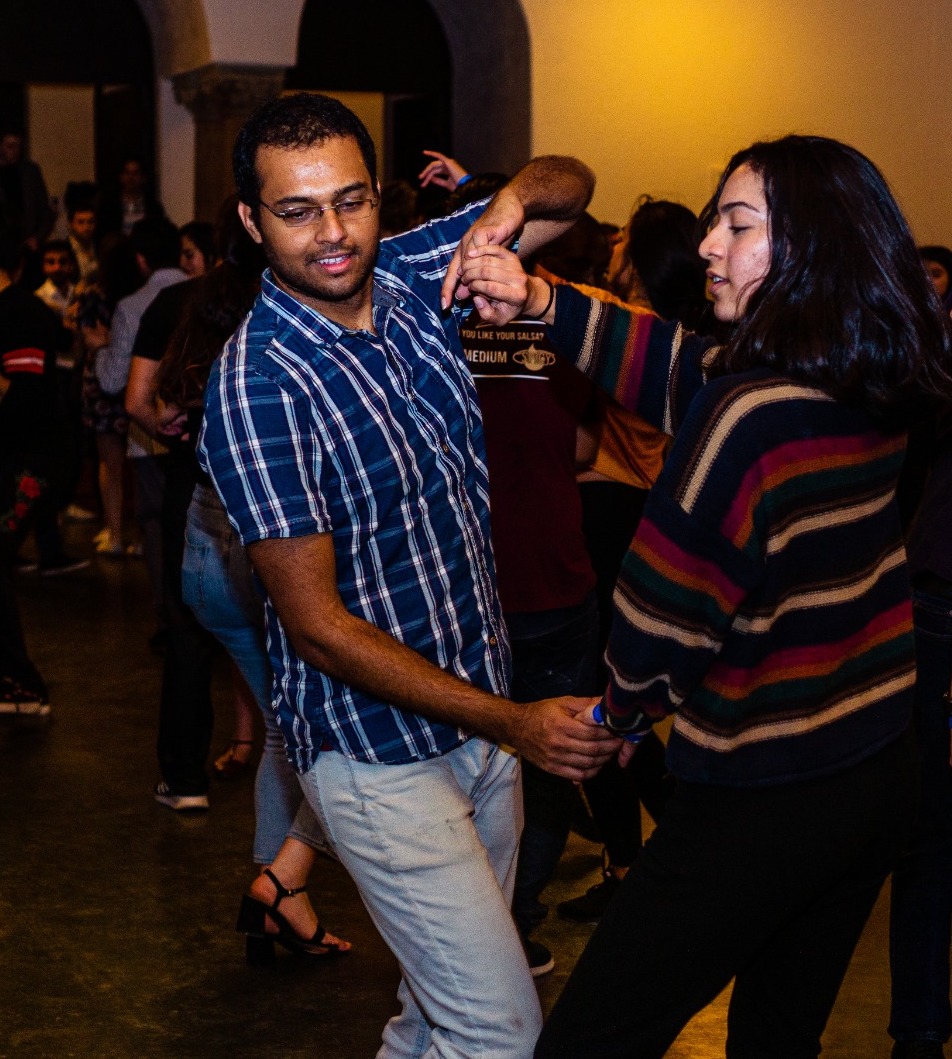 Omkar is a member of the Break On 2 salsa team in which he teaches salsa and other Latin dance styles.
What advice would you give to students who are considering pursuing a PhD in Computer Science?
First of all, be very motivated. It's a long journey and a huge commitment, so it's important to have the motivation that drives you to your goal. Secondly, from my own personal experience, I would recommend pursuing research directions that nobody else has done— I mean, this is PhD in a nutshell! I know this initially sounds very intimidating, but there are a lot of resources along the way that will help you to figure out how things work. So, if you like solving new and exciting problems, pursuing a PhD is definitely something you should consider doing. 
What are some of your plans for the future?
I'd definitely continue working in the area of cybersecurity, but I'm also interested in any kind of research that has theoretical challenges as well as solid practical implications.